CASPER, Wyo.– "The Eyes of Freedom: The Lima Company Memorial," honoring the service and sacrifice of military service members, will be escorted from Cheyenne to Casper on Saturday.
The memorial specifically honors 22 Marines and one Navy Corpsman killed in action in Iraq between May and August 2005, according to the nonprofit organization Eyes of Freedom, which supports the traveling memorial.
The Casper College Veterans Club arranged the memorial escort and display. The CC Vets Club shared the escort schedule for Saturday in the following poster: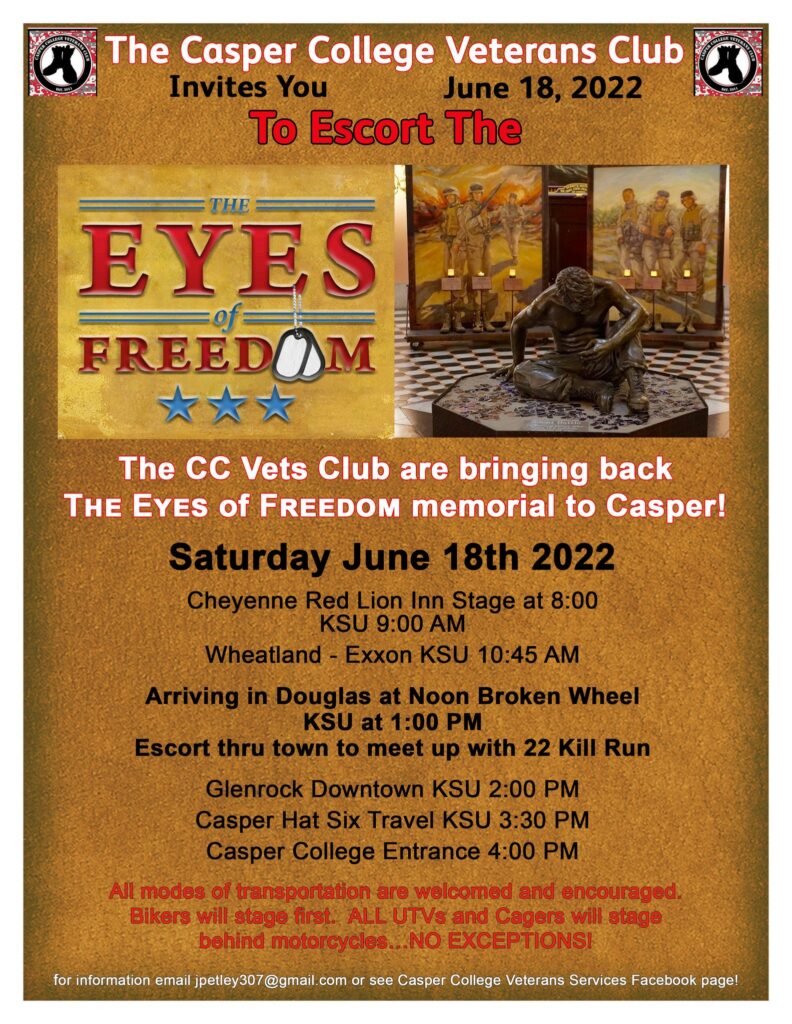 A ceremony will be held at 5:30 p.m. Saturday, and the memorial will then be displayed in the lower parking lot outside the Casper College Gateway Building, 1910 Lisco Drive, from Father's Day until 9 p.m. Friday, June 24.
The opening ceremony will take place on the second floor of the Gateway Building.
A military appreciation barbecue will be held from 5:30 p.m. to 7 p.m. Tuesday in conjunction with the memorial being held on the Casper College campus.